---
Continuing Textile Traditions: Ukraine
(Special Fundraiser for Ukrainian Emergency Relief)
April 30th, 2022
Watch Video Recording Here
Continuing Textile Traditions: Ukraine was a special program to raise relief funds for Ukraine. WARP hosted Ukrainian textile artists Halyna Shepko (New York), Daryna Alieksieienko (Kyiv), and Yaroslava Tkachuk (Lviv) for a discussion about their work within the Ukrainian weaving traditions.
Daryna Alieksieienko (Дарина Алєксєєнко) is a respected weaver who has done much to share her knowledge and to popularize Ukrainian weaving. Since the Russian invasion of Ukraine, Daryna has been focusing her weaving efforts on creating camouflage nets for the protection of the Ukrainian Army. Yaroslava Tkachuk (Ярослава Ткачук), from Lviv, is a graduate of Kosiv College of Applied and Decorative Art and the Art Textile department at Lviv National Academy of Arts. Since 2013, she has been a member of the National Union of Artists. One of the few hand loom and fiber equipment tool makers in Ukraine, Andriy Pyshkar (Андрій Пушкар) teaches woodworking skills to grades 1-11 in Ternopil during the day, and creates weaving equipment in his off hours. Currently, Andriy is volunteering to help move humanitarian aid to the eastern part of Ukraine, weaving camouflage nets, and sewing for the army. Weaver and teacher Halyna Shepko (Галина Щепко) was born in the Ukrainian part of the East Village in downtown New York City, surrounded by the culture of her heritage, into a family of musical artists. In recent months, Halyna has worked diligently to organize relief efforts and raise awareness for Ukraine, including organizing a public weave-in in front of the Russian consulate in New York.
---
Continuing Textile Traditions of the Arab World
April 16th, 2022
Watch Video Recording Here
Representing cultures spanning millennia and a significant part of the globe, the speakers on Continuing Textile Traditions of the Arab World told us of the richness of Arab culture as shown through its textiles. Wafa Ghnaim is a Palestinian-American artist, researcher, writer, educator, and businesswoman who began learning Palestinian embroidery from her mother, award-winning artist Feryal Abbasi-Ghnaim, when she was two years old. The first-ever Palestinian embroidery instructor at the Smithsonian Museum, and collections specialist at the Museum of the Palestinian People, Wafa continues her mother's educational legacy through Tatreez & Tea. Textile archaeologist Dr. Gillian Vogelsang-Eastwood is the director of the Textile Research Centre, in Leiden, the Netherlands. She is a specialist in Middle Eastern embroidery, textile and dress, and is the author of The Encyclopedia of Embroidery from the Arab World. Dr. Reem El Mutwalli, founder of The Zay Initiative, Lead Curator of the Women's Pavilion at Expo 2020 Dubai, is a published author, curator and public speaker. The Zay Initiative is a non-profit, UK registered initiative advancing the preservation of cultural heritage through the collection, documentation and digital archiving of Arab historical attire and their stories. It is the first digital platform focused on regional Arab dress and adornment, with the goal to empower and sustain global cross-cultural dialogue to inspire creative minds.
---
Continuing Textile Traditions: Guatemala & Mexico
March 19, 2022
Watch Video Recording Here
The presenters on this panel discussion work with women-led groups, indigenous and Ladina, rural and city, small and large. Their work includes weaving, embroidering, and sewing, among other artistic endeavors, and their programs have social elements geared toward achieving a sustainable livelihood for the women and their families. Elena Laswick is the co-founder of Amano Marketplace, an online platform connecting U.S. consumers with Guatemalan and Peruvian artisans through designs, stories and experiences. Allison Havens was the Director of Yabal in Quetzaltenango, Guatemala for the past 9 years, and recently transitioned out of the leadership role in early 2022. She currently works as the Administrative Manager for the US Board of Directors of UPAVIM, another Guatemalan women's organization. Andrea Muñiz is Digital Communications Manager for PSYDEH, a Mexican non-profit organization that empowers women. Hannah Swenson is Sustainability Coordinator for Bordamos Juntos, a social enterprise led by PSYDEH, a longstanding non-profit organization based in Hidalgo, Mexico, which supports women's empowerment projects in rural, Indigenous communities, and connects local women's handmade textiles to national and international markets.
---
Meet a Member: Fireside Chat with Rocío Mena Gutierrez
(WARP Members Only)
Watch Video Recordings Here
Our March Meet a Member Fireside Chat was with Rocío Mena Gutierrez. Rocío is a WARP member from Mexico City. She is the founder of ZIKURI & a natural dye passionate. This path has led her to learn in different places such as Mexico, France, the US, Japan & Guatemala. Through her brand, Rocío unites her two passions: natural dyeing education & designing bags. Her purpose is to inspire by achieving beautiful colors & by making us aware of the processes involved so that we can feel the connection with the materials and the essence of things. In 2014, Rocío worked with women in San Rafael, Guatemala on developing a kit of beautiful naturally dyed cotton yarns in all colors of the rainbow. This project, called Tintes Naturales was a collaboration between WARP member organizations Mayan Hands, Cotton Clouds, Rocío, and several other WARP members. You can learn more about the development of the Tintes Naturales Project by reading Rocio's blog.
Please note: If you would like to watch the video recordings for this program and attend upcoming Meet A Member Fireside Chats, please join WARP here.
---
A Sheep's Tale: Preserving the Churro
February 18, 2022
Watch Video Recording Here
A Sheep's Tale: Preserving the Churro featured speakers who have devoted their work to conservation of the Navajo-Churro sheep. You are invited to watch the program recording to learn about the importance of this heritage sheep breed to communities in the American Southwest. Molly Manzanares and her husband Antonio have raised and marketed a wide variety of Churro and Rambouillet sheep products through their companies, Tierra Wools and Shepherd's Lamb, for many years. They run one of the last remaining herded bands of sheep in the state of New Mexico. Dr. Alta Piechowski-Begay is the President of the Hoz'ho' Center Board of Directors. One of the initiatives of the Hoz'ho' Center is to be the permanent home for the Navajo-Churro sheep. With their special relationship with the Diné, these sheep will offer vital land restoration and help resurrect their traditional pastoral economy. Dr. Lyle "Doc" McNeal is an emeritus professor of Animal, Dairy, and Veterinary Sciences at Utah State University and is the founder of the Navajo Sheep Project. He recently wrote a textbook titled "Small Ruminant Production Management and Medicine" for Animal Health Publications.
---
Meet a Member: Fireside Chat with Judy Newland
(WARP Members Only)
Watch Video Recordings Here
Our February Meet a Member Fireside Chat was with Judy Newland, a longtime WARP member. Judy is a retired faculty in museum anthropology at Arizona State University and served as the Director for the ASU Museum of Anthropology. She has worked in the museum field for over 20 years at a variety of university museums, creating more than 100 exhibitions with the help of her students. She is a practicing natural dyer and weaver and her research includes archaeological textile fieldwork in Peru and indigo dye processes and cultural practices around the world. Judy was born in Lake City, Iowa in the north central part of the state, where she peered out from the cornfields on the family farm into a wider world. During her chat, Judy told stories about the lives of textiles, shared how the landscape influences her life and artwork, and described how material culture is entwined with how we relate to the world around us.
Please note: If you would like to watch the video recordings for this program and attend upcoming Meet A Member Fireside Chats, please join WARP here.
---
Exhibiting Indigenous: Honoring Native Textiles
January 15, 2022
Watch Video Recording Here
This panel showcased museums whose focus is on indigenous textiles and the communities who produce them. The presenters, including weavers, writers, and curators, represent a diverse range of backgrounds. Velma Kee Craig (Diné) is Naasht'eezhi Tabaha (Zuni Edgewater) and born for Todich'ii'nii (Bitter Water). Velma is Assistant Curator at the Heard Museum in Phoenix, Arizona. Lily Hope was born and raised in Juneau, Alaska to full-time artists. She is Tlingit Indian, of the Raven moiety. Lily co-curated the Portland Art Museum's exhibition Interwoven Radiance, and served as local weaver consultant for Alaska State Museum's exhibition Spirit Wraps Around You. Porfirio Gutierrez is a California-based textile artist, born and raised in the richly historic Zapotec textile community of Teotitlán del Valle in Oaxaca, Mexico. Porfirio co-curated the exhibit Wrapped in Color: Legacies of the Mexican Sarape. Diane Dittemore has been an ethnological collections curator at the Arizona State Museum for over 40 years, and was a contributing curator for the exhibit, Wrapped in Color.
---
Meet a Member: Fireside Chat with Deborah Chandler
(WARP Members Only)
Watch Video Recordings Here
Our first Meet a Member Fireside Chat was with Deborah Chandler, one of the founding members of WARP and its current board president. At the time WARP was founded, in 1992, she was transitioning from her life as a weaving teacher and author in the US to work with fair trade and other international involvement with textile communities worldwide. Her trail included Colorado, Peace Corps in Honduras, Houston, back to Colorado, and finally she landed in Guatemala, where for nine years she was the in-country director of Mayan Hands. Deborah is still weaving and writing, and has now lived and worked in Guatemala for more than 20 years. We had three chat sessions with Deborah – 2 in English and 1 in Spanish.
Please note: If you would like to watch the video recordings for this program and attend upcoming Meet A Member Fireside Chats, please join WARP here.
---
Textile Tales: The Value of Stories
December 11, 2021
Watch Video Recording Here
This panel featured three WARP members bringing us tales of their work and writing coming from both the east and west hemispheres. The three are authors of books about textile processes, culture, and communities in comfortable North American homes, towns and villages across Nigeria and Guatemala, and refugee camps in Mexico. Their writing includes stories from centuries ago and on up to the present. Penelope Drooker's diverse books include such titles as Mississipian Village Textiles at Wickliffe, Hammock Making Techniques, and Embroidering with the Loom. She is Curator of Anthropology Emerita, New York State Museum. Elisha P. Renne is Professor Emerita, University of Michigan-Ann Arbor, and conducts research in central and northern Nigeria. She is also the co-founder, along with Hassana Yusuf, of the non-profit women's embroidery group, Queen Amina Embroidery. She will be speaking about two of her books: Cloth that Does Not Die, and Textile Ascendancies: Aesthetics, Production, and Trade in Northern Nigeria. Marilyn Anderson is an artist, photographer and author who has always worked in solidarity with the Maya of Guatemala. Producing five books between 1975 and 2016, most have focused on the arts and crafts of the Maya.
---
Follow the Thread: Textile Tours and Traditional Craft
November 20, 2021
Watch Video Recording Here
This panel featured three WARP Members who give textile-focused tours. Each has designed adventures to broaden the perspectives of textile lovers while simultaneously helping to promote and sustain traditional craftspeople and their skills. Shila Desai is founder and owner of Canadian-based E.Y.H.O. Tours which specializes in textile travels to the world's traditional societies, in particular to her ancestral Gujarat-Kutch in India. Through her tours, Shila connects creators from traditional societies to appreciators from the industrialized world. Marilyn Murphy serves as board president of the nonprofit Andean Textile Arts whose mission is to support the peoples of the Andes in their efforts to preserve and revitalize their textile traditions. ATA hosts ongoing online Andean textile talks, book club, and a new educational program for guilds; plus tours to Peru and Bolivia. Wendy Garrity of Textile Trails has pursued her interest in women's empowerment, grassroots development, microfinance and traditional textiles, spending time volunteering in India, Nepal & Laos, and travelling extensively through Asia and South America to document their textiles.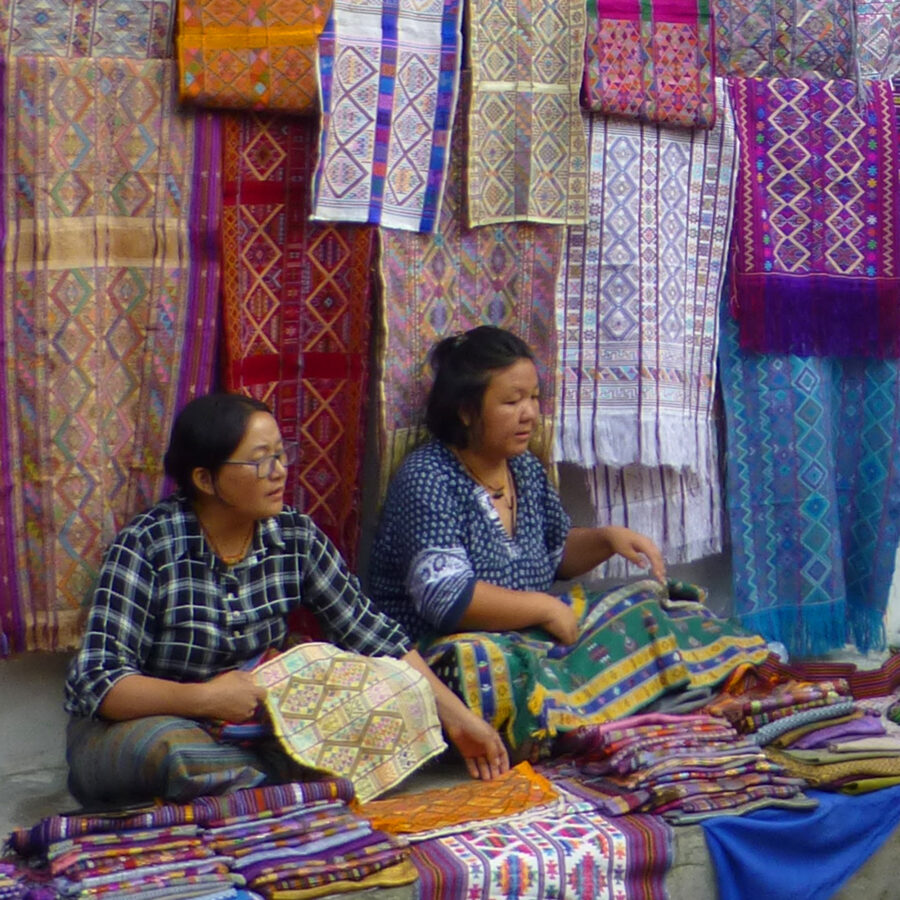 ---
Continuing Textile Traditions: India
October 16, 2021
Watch Video Recording Here
This panel featured the founders of three organizations who promote textile artisans in India. Each of these organizations works to preserve traditional textile techniques of India while creating contemporary apparel designs. Arushi Chowdhury Khanna founded LoomKatha, which is a play on the Hindi word "Lok Katha" meaning "Folk Tale" – a story of the people, by the people and for the people of India. They presently work with close to 100 weavers in W. Bengal, Madhya Pradesh and Maharashtra. Smita Paul, a former journalist, created Indigo Handloom to form a bridge from the rural weaving villages of West Bengal to the fashion world of the U.S. Mannat and Preeti Sidhu founded Fusion Phulkari, which aims to promote Phulkari (the folk embroidery of Punjab) among the youth and a non-Punjabi audience while empowering the women who work behind-the-scenes in making of the Phulkari.
---
Continuing Textile Traditions: The Peace Corps Experience in Africa
September 18, 2021
Watch Video Recording Here
In celebration of the Peace Corp's 60th Anniversary, this Zoom panel presented three WARP members who served in the Peace Corps in Africa in the 1960s and 70s. Susan Schaefer Davis is an anthropologist who has been inspired by Moroccan women since her Peace Corps service there in the 1960s. In addition to a lifetime of teaching and development work she has written three books about the women she knows so well and has helped sell their textiles online at www.marrakeshexpress.org. Debbie Durham's passion for handcrafts developed during Peace Corps service in Senegal in the 1970s, which led to a craft cooperative in Kinshasa, DR Congo, a fair trade business in Durham, NC, a graduate degree in Textiles & Clothing, and organizing one of the earliest WARP Annual Meetings in Berea, Kentucky in 1996. Molly Martin taught elementary school in Monrovia, Liberia from 1968-1970 as a Peace Corps Volunteer, during which time she developed a profound interest in their textiles. That led her to a career that has included teaching and lecturing on African art, especially textiles.
---
WARP 2021 Online Annual Meeting:
Unraveling Borders, Weaving Networks
June 18-20, 2021
Watch Video Recordings Here
WARP's Annual Meeting brings our community together for education, fellowship, and networking. We held WARP's 2021 annual meeting online via Zoom, enabling us to welcome attendees from all over the world. The presenters explored various topics relating to the significance of textiles in strengthening communities through the theme of Unraveling Borders, Weaving Networks. We were honored to host Yasmine Dabbous, a visual culture artist and researcher from Beirut, Lebanon, as our Keynote Speaker. Panel discussions included conversation around Cultural Appropriation, Fibersheds, Sustainability relating to textiles, and much more.
Please click here to view our full program of speakers, with links to watch recordings of the presentations and panel discussions.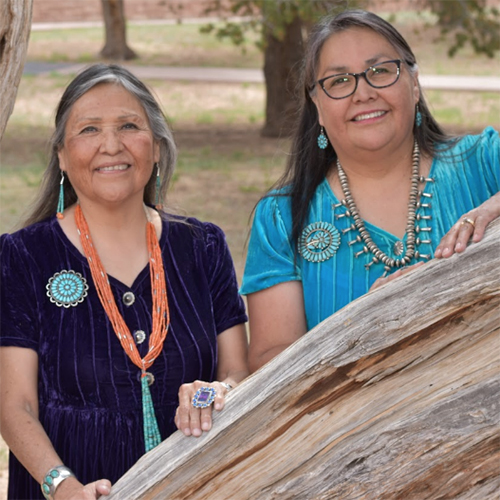 ---
Continuing Textile Traditions: Living Textiles
May 15, 2021
This panel discussion, Continuing Textile Traditions: Living Textiles, featured three WARP members who create textiles with a focus on community engagement. These artists all make a living through their textile work, and also live a textile-focused life, using textiles as a vehicle to for inclusivity, education, and a sustainable future. Lola Faturoti creates colorful sustainable made on demand fashion that celebrates tradition and joy with the mission to reduce the landfill waste and produced in an earth friendly manner. Through her brands Lola Loves Cargo and Lola Faturoti Loves, she celebrates tradition with innovative designs intended to impart joy. In addition to being WARP's Administrative Coordinator (now Executive Director), Kelsey Viola Wiskirchen is a studio artist who has worked with art educators, underserved youth, and the refugee community in St. Louis, Missouri. In this panel discussion, she shares her community education practice with attendees. Artist and designer, Cynthia Alberto founded Brooklyn-based Weaving Hand studio and healing arts center which incorporates unconventional materials and a zero-waste philosophy in teaching and collaborates with international weavers.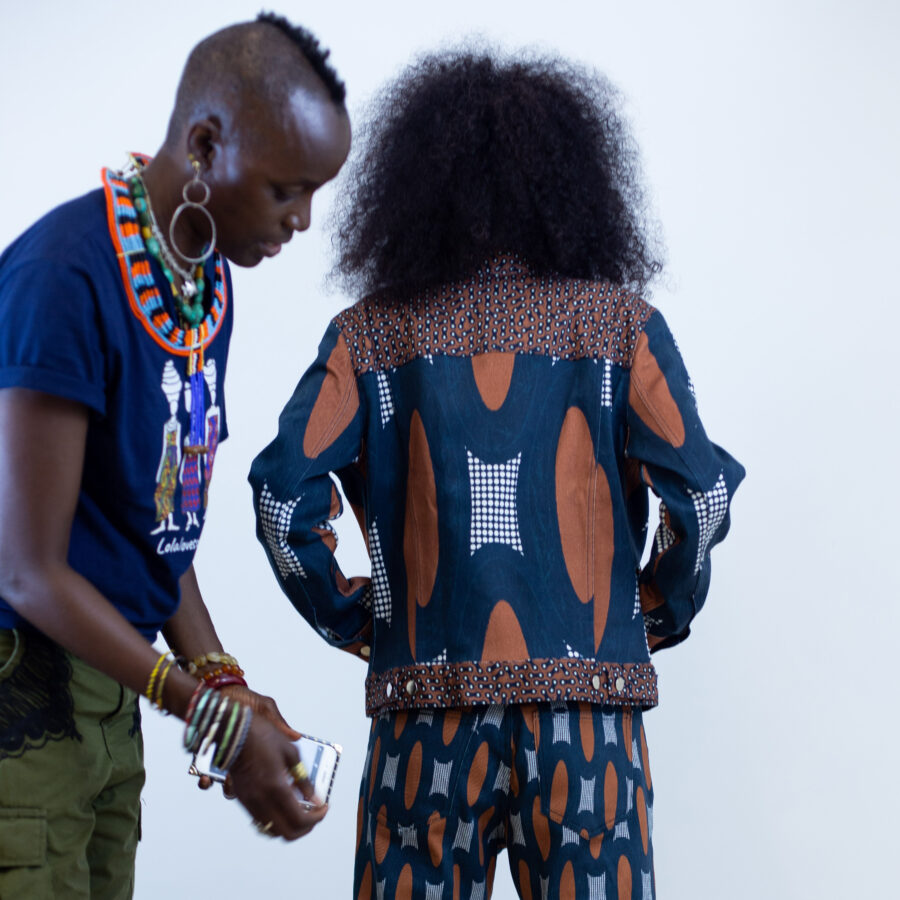 ---
Continuing Textile Traditions: USA
April 17, 2021
Elroy Natachu Jr. represents Ancestral Rich Treasures of Zuni ARTZ that is a juried artist owned and run cooperative featuring a variety of Native American art forms. Sara Borchert has worked for years with different Camphill communities — a worldwide network where people with and without intellectual disabilities grow, learn, and achieve together. Sharon Gordon Donnan is with Acadiana Fibershed of southwestern Louisiana, which encourages the growing of heirloom brown cotton to support a local sustainable fashion industry.
---
Continuing Textile Traditions: Mexico
March 20, 2021
Watch Video Recording Here
Living and working in Oaxaca and California, Porfirio Gutierrez revives and preserves the natural dyeing techniques of his Zapotec traditional culture while he reinventes ancient symbols to stylistically incorporate them in large-scale natural fiber creations that appeal to minimalist aesthetics. Having grown up and traveled extensively Mexico, Stephanie Schneiderman offered culture, craft, and textile tours throughout Mexico and Colombia until the pandemic hit when she began supporting artisans, by hosting expo-sales events via her Facebook Page: "Mexico & Beyond: Textile & Fiber Traditions Travel Group." Valarie James will present the work of Artisans Beyond Borders, a bi-national initiative in Tucson, AZ and Nogales, Sonora, MX., that addresses trauma, restores grace and agency, and provides income for asylum-seekers and their families stranded at the U.S.-MX port of entry.
---
Continuing Textile Traditions: Asia
Feburary 20, 2021
Watch Video Recording Here
Gunjan Jain made a conscious switch from working for fast fashion industries to slow, sustainable fashion and set up Vriksh, a design studio that collaborates with handloom weavers in Odisha and other states in India. Uddipana Goswami is a feminist peace researcher turned peace entrepreneur who promotes eco-conscious traditional/indigenous crafts from India's conflict-ravaged Northeast periphery. Maren Beck and her husband founded Above the Fray: Traditional Hill Tribe Art in 2007 in order to document, support, and introduce to the world the incredible traditional textiles arts and cultures of Laos and Vietnam, and are authors of Silk Weavers of Hill Tribe Laos.
---
Continuing Textile Traditions: Guatemala
January 16, 2021
Watch Video Recording Here
Mari Gray started Kakaw Designs in 2013, connecting a variety of local artisan groups and techniques to international creatives through custom production, travel itineraries, and now online classes such as backstrap weaving. Anne Kelly represents Mayan Hands, a fair trade nonprofit partnering with 200 Mayan women weavers and artisans in 14 highland communities. Alisa Woofter will speak about UPAVIM, a sewing cooperative that fashions a variety of products with handwoven material and supports several community programs.
---
Continuing Textile Traditions: Africa
December 19, 2020
Watch Video Recording Here
Cael Chappell will be presenting his experiences in developing "Baskets of Africa," which features many different types of baskets from all over sub-Saharan Africa. Elisha Renne conducts research in Nigeria and encountered the embroidery of the Hausa embroidery done by the women of "Queen Amina." Susan Davis has a long history with Morocco from her Peace Corp days to establishing an Internet site, "Marrakesh Express," to link rug weavers directly with buyers.
---
Continuing Textile Traditions: Peru
November 21, 2020
Watch Video Recording Here
Hedy Hollyfield of Anyi will be presenting her experiences of marketing tapestries from the Ayacucho region. Catherine Joslyn traveled to Peru as an academic and developed a continuing relationship with Nilda Callañaupa Alvarez and the Center for Traditional Textiles of Cusco. Gloria Miller has represented her order the Sisters of Mercy in their work with knitters of finger puppets from the Lake Titicaca region.
---
---