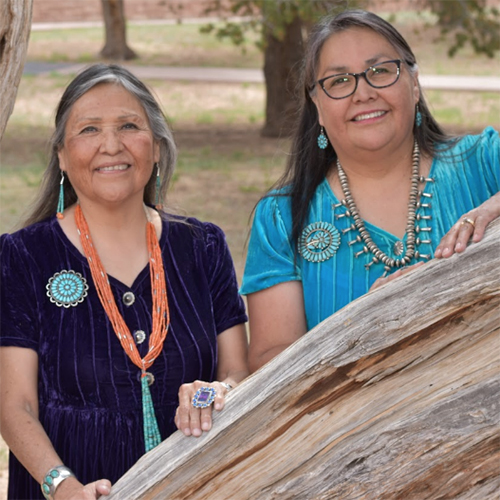 WARP 2021 Online Annual Meeting:
Unraveling Borders, Weaving Networks
June 18-20, 2021
Register Here
Due to COVID-19, we will be holding hold this year's annual meeting online. We hope that having an online program will allow many people who have been unable to attend in-person gatherings in the past to attend this year. The presenters will explore various topics relating to the significance of textiles in strengthening communities through the theme of Unraveling Borders, Weaving Networks. The event is free and open to all. Please mark your calendars, and click here to view our program of speakers.
---
Previous Events
Continuing Textile Traditions: Living Textiles
May 15, 2021
Video Recording Coming Soon
Lola Faturoti creates colorful sustainable made on demand fashion that celebrates tradition and joy with the mission to reduce the landfill waste and produced in an earth friendly manner. WARP's administrative coordinator, Kelsey Viola Wiskirchen is a studio artist who has worked with art educators, underserved youth, the refugee community in St. Louis, and is now teaching textile classes online. Artist and designer, Cynthia Alberto founded Brooklyn-based Weaving Hand studio and healing arts center which incorporates unconventional materials and a zero-waste philosophy in teaching and collaborates with international weavers.
---
Continuing Textile Traditions: USA
April 17, 2021
Video Recording Coming Soon
Elroy Natachu Jr. represents Ancestral Rich Treasures of Zuni ARTZ that is a juried artist owned and run cooperative featuring a variety of Native American art forms. Sara Borchert has worked for years with different Camphill communities — a worldwide network where people with and without intellectual disabilities grow, learn, and achieve together. Sharon Gordon Donnan is with Acadiana Fibershed of southwestern Louisiana, which encourages the growing of heirloom brown cotton to support a local sustainable fashion industry.
---
Continuing Textile Traditions: Mexico
March 20, 2021
Watch Video Recording Here
Living and working in Oaxaca and California, Porfirio Gutierrez revives and preserves the natural dyeing techniques of his Zapotec traditional culture while he reinventes ancient symbols to stylistically incorporate them in large-scale natural fiber creations that appeal to minimalist aesthetics.  Having grown up and traveled extensively Mexico, Stephanie Schneiderman offered culture, craft, and textile tours throughout Mexico and Colombia until the pandemic hit when she began supporting artisans, by hosting expo-sales events via her Facebook Page: "Mexico & Beyond: Textile & Fiber Traditions Travel Group."  Valarie James will present the work of Artisans Beyond Borders, a bi-national initiative in Tucson, AZ and Nogales, Sonora, MX., that addresses trauma, restores grace and agency, and provides income for asylum-seekers and their families stranded at the U.S.-MX port of entry.
---
Continuing Textile Traditions: Asia
Feburary 20, 2021
Watch Video Recording Here
Gunjan Jain made a conscious switch from working for fast fashion industries to slow, sustainable fashion and set up Vriksh, a design studio that collaborates with handloom weavers in Odisha and other states in India.  Uddipana Goswami is a feminist peace researcher turned peace entrepreneur who promotes eco-conscious traditional/indigenous crafts from India's conflict-ravaged Northeast periphery.  Maren Beck and her husband founded Above the Fray: Traditional Hill Tribe Art in 2007 in order to document, support, and introduce to the world the incredible traditional textiles arts and cultures of Laos and Vietnam, and are authors of Silk Weavers of Hill Tribe Laos.
---
Continuing Textile Traditions: Guatemala
January 16, 2021
Watch Video Recording Here
Mari Gray started Kakaw Designs in 2013, connecting a variety of local artisan groups and techniques to international creatives through custom production, travel itineraries, and now online classes such as backstrap weaving. Anne Kelly represents Mayan Hands, a fair trade nonprofit partnering with 200 Mayan women weavers and artisans in 14 highland communities. Alisa Woofter will speak about UPAVIM, a sewing cooperative that fashions a variety of products with handwoven material and supports several community programs.
---
Continuing Textile Traditions: Africa
December 19, 2020
Watch Video Recording Here
Cael Chappell will be presenting his experiences in developing "Baskets of Africa," which features many different types of baskets from all over sub-Saharan Africa.  Elisha Renne conducts research in Nigeria and encountered the embroidery of the Hausa embroidery done by the women of "Queen Amina."  Susan Davis has a long history with Morocco from her Peace Corp days to establishing an Internet site, "Marrakesh Express," to link rug weavers directly with buyers.
---
Continuing Textile Traditions: Peru
November 21, 2020
Watch Video Recording Here
Hedy Hollyfield of Anyi will be presenting her experiences of marketing tapestries from the Ayacucho region.  Catherine Joslyn traveled to Peru as an academic and developed a continuing relationship with Nilda Callañaupa Alvarez and the Center for Traditional Textiles of Cusco. Gloria Miller has represented her order the Sisters of Mercy in their work with knitters of finger puppets from the Lake Titicaca region.
---