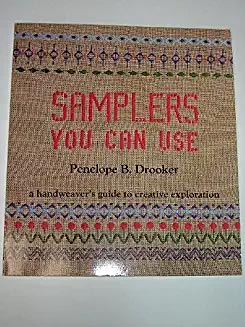 Samplers You Can Use: A Handweavers Guide to Creative Exploration
Author:
Drooker Penelope B.
Category:
book
Publisher: Interweave Press
Published: 1984
Description:
---
Provides design guidelines for using woven samplers – threading and treadling variations sett yarn sizes and types color etc. – as the basis for finished functional or fiber-art pieces.
Out of print but I author has a few copies.
Other Books From - book
Other Books By - Drooker Penelope B.
Back