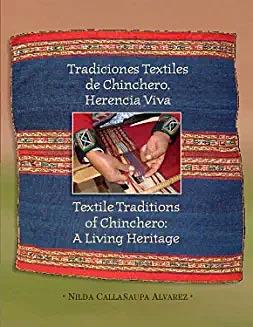 Textile Traditions of Chinchero: A Living Heritage
Category:
book
Publisher: Thrums Books/Schiffer Publishing Ltd.
Published: 2022
Description:
---
Published in cooperation with the Center for Traditional Textiles of Cusco this book details all aspects of textile traditions of the weavers of Chinchero Peru including the role of special textiles in the rituals and festivals of the community. Bilingual Spanish-English.
Other Books From - book
Other Books By -
Back